We make smiles bright!
Creating beautiful smiles!
A lifetime of healthy smiles!
We make smiles bright!
Our Ultimate Goal Is To Create Beautiful Healthy Smiles
La Amistad Dental invites you and your entire family to visit our practice. We provide personalized dental care and we always take time to understand each of our patients' needs. Our objective as dental professionals is to make every visit a positive experience. We focus on our patients' comfort and satisfaction.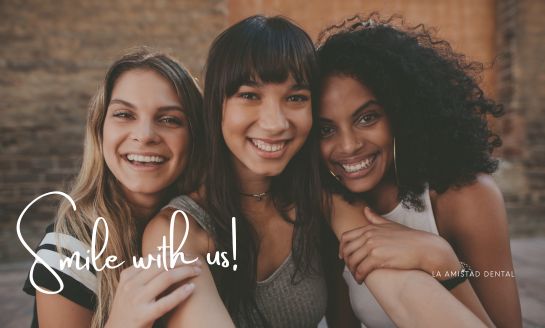 Your beautiful healthy smile is our priority.
Call us today! (408) 254-4402
Thank you for visiting our website.